TAG: A TO Z OF ME
7/21/2016
Hi! I have been seeing this A to Z of me tags for so long on both blogs and youtube videos, and I thought this would be fun and I really enjoy doing this sort of posts. So here is mine!





A if for Albert Camus: He was a French philosopher, author and journalist. I find his ideas and thoughts so incredible.




B is for Believe: I think it's important to belive in something sometimes, wether it's believing in your friend, in a religion, in a group of people, or what I found most important: in yourself.

C is for Catalunya: My country (yes I know it is not a country yet but I hope it will be).

D is for Disappointment: Because we are all going to be disappointed several times, and I have being disappointed myself and I'm sure I have disappointed someone aswell.

E is for End: Because everything ends at some point, good or bad, it will end.

F is for Feminism: Because I am a proud feminist, and I hate the fact that there are so many people in this world that have the wrong idea, this is what feminism actually is:

"Feminism is a range of political movements, ideologies, and social movements that share a common goal: to define, establish, and achieve equal political, economic, personal, and social rights for women."

(From Wikipedia, the free encyclopedia) IT'S EQUALITY!

F is also for Fight: Fight for what you love, for what you desire, what you want, what you deserve. Fight.

G is for Goals: Because we all have them and we will all have to work to achieve them.

H is for How to get away with murder: Because it is one of my favourite tv shows ever, if you haven't seen it, go watch it, you'll thank me later.




I is for If I Stay: Movie that I loved.




J is for Jealousy: Something I hate.

K is for Knowledge: Because knowledge is power.

L is for Living life: Because one thing is to exist and another thing is to live life.

M is for Me and Earl and the Dying Girl: A movie that I truly liked, when it finished I thought that I had never seen a movie like this, it is so real, no fairy tale ending, no crazy love story, just reality.



M is also for Music: Because it has always been a huge part of my life.

N is for Narnia: Yes, The Chronicles of Narnia. I am a huge fan of these movies, I have seen them all and I have loved them all.





O is for Okay: Because sometimes we just need to accept things, even if we don't like it.

P is for People help the people: A song by Birdy (one of my favourite artists). I absolutely love the melody, her voice and the lyrics.




Q is for Quantico: Another one of my favourite tv shows. It is amazing!



R is for Roses: My favourite flower.




S is for Skinny Love: Another song I absolutely admire from Birdy.




T is for Travelling: I love travelling, and I love even more how I feel when I travel. I hope I can do it way more often.

U is for Unique: Because each one of us is unique and irreplaceable.

V is for Vans: I love my Vans Old Skool.

W is for War Horse: Another movie I fell in love with.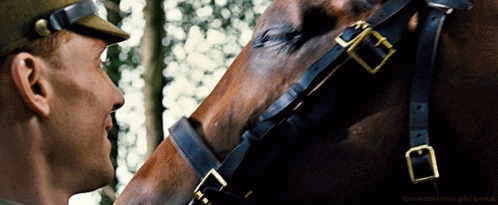 X is for X: (yes X is the title) A book by Risto Mejides. I believe it's only in Spain. I'm not a reading person, but this book was incredible, I love how he put all those random topics together and talked about everything.

Y is for Youth: Cause we're the dremers of tomorrow.

Z is for Zumba: Something I don't enjoy doing.

And this is the end of this tag, I really liked doing it!